Do You Have A Construction Project We Can Help With?
General Engineering and Concrete Construction
Azzarello's is owner-operated and has been in business since 1979, with NV Lic# A-0071282 & C5-0071450, which covers general engineering and concrete construction.  Azzarello's is diversified in residential and commercial projects.
Explore Recent Work
Throughout 40 years, we have completed many hundreds of projects. Here are a few examples of our recent work.
Precast Concrete Bunker
henry
2019-04-15T20:14:26+00:00
Concrete Building Foundation
henry
2019-04-15T20:04:54+00:00
Precast Concrete Dome House
henry
2019-04-15T20:05:25+00:00
Our Core Values
Azzarello's is committed to performing the highest quality work at reasonable prices, with integrity, honesty and safety while doing business with all customers.
Our Home Owners Say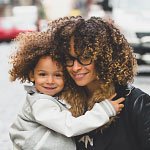 "No man but feels more of a man in the world if he have but a bit of ground that he can call his own. However small it is on the surface, it is four thousand miles deep; and that is a very handsome property."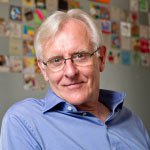 "Many novice real estate investors soon quit the profession and invest. When you invest in real estate, you often see a side of humanity that stocks, bonds, mutual funds, and saving money shelter you from."
Trusted Partners
Our engineering partners design and test concrete batches for specific applications
What Services Does Azzarello's offer?
henry
2019-04-25T17:50:22+00:00
We offer grading, backhoe, general engineering, dirt work, paving, underground utilities, patios, driveways, slabs, tractor work, dump trucks, water truck, cement, rock, sand, gravel, base rock, septic, electrical, gas lines, telephone, water lines, sewer lines, septic tanks, building pads, engineering, precast, concrete forms, foundations, roadways, storm drains, pounds, fire protection, fire sprinklers, demolition, concrete removal, concrete cutting, hauling, concrete finishing, ready mix, building consultant, dust control, rebar, site work, leach field, basements, cellars, shelters, storage shelters, water storage, post tension, irrigation, barns, pole  barns, metal buildings, green houses, grout, concrete pumping, low bed transport, sidewalks, berms, culverts, drainage, gutters, compaction, backhoe rental, blade work, excavation, bobcat, mini excavator, loader, scraper, drilling, auger, post hole, breaker hoe, trenching, slurry, concrete tools, concrete products, concrete stamps, concrete stains, concrete colors, concrete epoxies, sand blasting, jack hammer