Do You Have A Construction Project We Can Help With?
Hourly or Contract Services
Projects can be priced on a lump-sum contract basis, or a time & materials basis. Typical services include:
Equipment Rental Operated
Ten Wheel, Transfer & Lowbed Service
Water Truck & Water Trailers
Motor grader & Angle Dozer
Backhoe & Mini-excavator
Skiploader Scraper & Skidsteer
Pad Foot, Smooth Drum, and Vibratory Ho-Pac®
Hoe Ram Breaker & Auger Drilling
Large & Small Trenchers
Concrete & Asphalt Sawcutting
Azzarello's can also provide design-build and engineering when requested.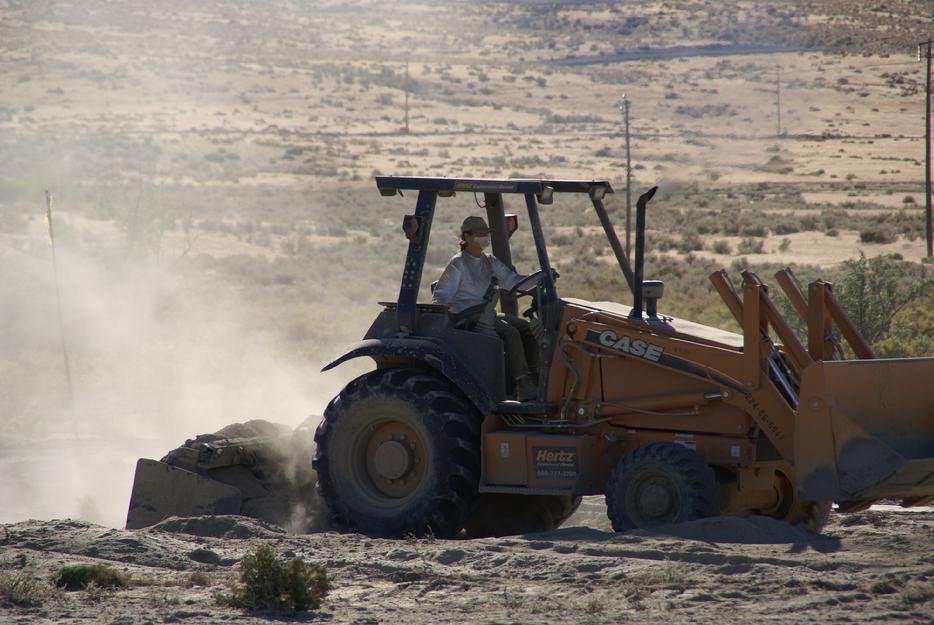 General Engineering Contractor
On construction sites, there are many tasks and vendors to manage. A general engineering contractor can make sure that everything is managed efficiently. This manager controls the scheduling of tasks on the job. For example, the needs on a project can span from accepting dirt work bids to making sure demolition work is completed. This lead contractor also makes sure that the vendors thoroughly perform their tasks. For instance, even details like putting oil in a Bobcat mini excavator need to be performed. This head worker can also control vendor and equipment costs, abiding by a customer's budget.
Our typical engineering projects include:
Building & House Pads
All Concrete Construction
Patios, Driveways, Foundations & Retaining Walls
Grading & Asphalt Paving
Roads and Streets
All Underground Utilities
Septic & Sewer Systems
Storm & Rainwater Leader Systems
Water Lines & Water Mains
Fire Lines & Mains
PG&E & Gas Lines
Telephone and TV Lines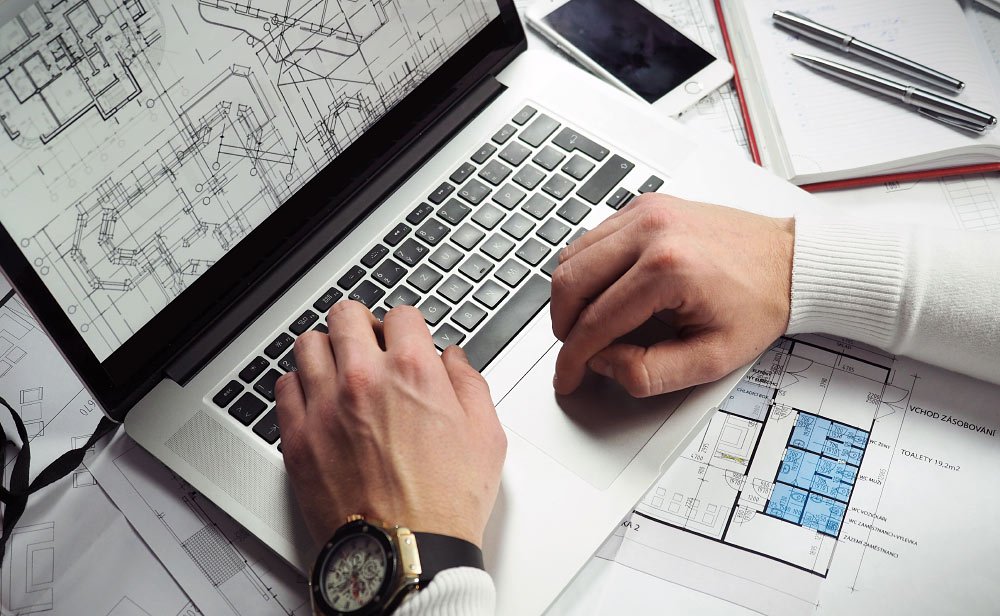 Sewer / Septic Systems
Our company has been the region's trusted partner in installing septic assemblies for many years. This activity is one of our core service offerings. Our experienced workers have access to a full inventory of tools and equipment to comprehensively perform needed tasks. Experienced workers know how to stake out the area, dig the dirt, avoid underground wires, install the units and pipes, and tamp down the returned fill. They will also do a final inspection of the project to make sure that the job has been done properly.
Septic tank systems are multifaceted, and only trained individuals should attempt to construct them. Boulders or underground utilities can be uncovered while digging, making experienced professionals necessary for installation. Skilled workers know what procedures to perform when such scenarios arise. Installing septic systems doesn't have to be a hassle if the right workers are found.
The leach field of a property may not be a top concern of a homeowner until there is a problem. Broken pipes or backflow can cause inconvenience and a major expense to a consumer. Whether you need to repair or install septic and sewer systems, look for a company that profiles this task as one of their main services, not a side business. Also ask them how long they have been installing septic systems. Knowledge of the equipment they use may also guide you in choosing the right company. Once you have selected your vendor, your project should be underway, and a working septic assembly will be the end result.
Installing Septic Systems Properly
From San Jose to San Francisco, ongoing construction projects need skilled, dedicated professionals to perform the work. The installation of septic and sewer systems are needed in many of these building projects. Installing septic systems is a common building project, but it is still a complicated undertaking that should be performed by trained individuals.
Give us a call today to go over your needs and budget.
Asphalt Patch: Filling and Fixing
With the varied temperatures and precipitation that many homeowners experience, cracks and holes in asphalt driveways are not uncommon. A filler or an asphalt patch can be used in repairing these problems. The first step in repairing the driveway should be to clear the surface with a broom and/or power washer. Once cleaned, a crack filler can repair the smaller cracks and the larger holes can be filled with patches. After about a day of drying, the driveway will be ready for regular use again. Asphalt repair is not always quick or easy, and many people consider hiring experienced paving contractors. We are skilled with doing this work efficiently, and have the equipment needed if any digging or gravel removal is needed.
Asphalt Repair: Preventing Further Problems
Drivers often complain to town government officials when there are too many potholes on the roads. Those drivers are also frustrated by cracks and holes in their own driveways. Asphalt repair can often help to make these problems improve. If they are ignored, small cracks and holes can grow larger and more numerous. Such repair options as crack filler or an asphalt patch can make roads and driveways safer. Review our Website to see how our experienced professionals can help to decrease driver complaints about potholes or to help you maintain a smooth, safe driveway. Contact us to be your next general contractor because we pride ourselves in providing comprehensive service: sweeping up dirt and twigs, clearing out holes, providing fresh asphalt, tamping down the dirt, and even doing a final cleaning.
Dirt Work Bids
When doing site preparation, all dirt and debris must be removed. Site managers often request dirt work bids in order to select a contractor to perform this task. Many such contractors own dump trucks that can remove almost any material. Anyone managing a construction or remodeling job, from a homeowner to a general engineering contractor, will need proper digging of dirt to be performed in order to have a successful project. Basic shovels and wheelbarrows can be used for small dirt removal projects. For larger projects, an experienced person who does backhoe work can get the job done.
Base Rock
We can supply base rock for any construction or road building project, large or small.
We screen our own materials for the highest quality and consistency.
For projects requiring the smoothest and best concrete finishes, we can supply river gravel instead of crushed rock.
Fire Line Repair: Safety First
Fire safety is a concern to most every homeowner or business. Accordingly, when a fire line repair needs to be made, the work should be done rapidly and thoroughly. These repairs generally need to be made because of cracks in water pipes or storms that leave debris over the fire line area. A repair crew will clear any scattered brush or grass. To repair pipe cracks, the crew will dig up the dirt in order to make the needed repairs. Finally, they will return the dirt back to the trench and contour it back to the normal levels of the surrounding land. Consider our company for repairing your fire lines. We are experts at this specialized service.
Backhoe Work: Powerful and Reliable
Excavating work usually includes equipment like diggers and backhoes. Backhoe work can be needed in an array of tasks like removing rocks or transporting heavy materials around the construction site. Even a homeowner doing some simple landscaping can use the services of a backhoe. Review our website to see the variety of projects that our equipment and skilled workers have performed, from digging the ground for a pool to fire line repair. Perhaps your next project could be easier and quicker with the services of our backhoes.
Construction Vehicles
Consider our company, Azzarello's Truck-N-Hoe, for your construction service needs. We have bulldozers, mini excavotors, and rental trucks available for most projects. The vehicles are serviced frequently, and our employees are trained and dedicated professionals. We always seek to provide our customers with competitive pricing and thorough service.
Water Trucks: Powerful Washers
When a construction project is completed, debris and dust usually cover the entire site. Water truck rentals can help to clean up this mess. Adjustable nozzles and spray heads allow power spraying or fine misting of a location, depending on what is needed. The pressurized hoses are connected to tanks that hold thousands of gallons of water. The mud flaps on the truck prevent any more dirt and mud from returning to the site. These vehicles have sophisticated controls in the driver's cab to manage the tasks correctly and efficiently.
Skiploader Bulldozer: Stability and Power
For demolition work, various pieces of equipment are needed. One of the most important vehicles may be a skiploader bulldozer. This fairly compact unit has traction control and stability that allows it to bulldoze all types of buildings and materials. The precise steering capability and intricate control panels of these units allow the driver to perform the demolition with precise detail.
Bobcat Skidsteer: Compact and Reliable
Most people who are not in the construction industry think that every construction vehicle is large and intimidating. Modern technology, however, has now produced smaller and highly maneuverable equipment that can fit into narrow or small areas. One such compact vehicle is a Bobcat skidsteer. This unit can rotate 360 degrees and has many of the same features of its larger counterparts. A multitude of attachments are also available for this equipment, like utility forks or augers. The tasks that it can tackle include tilling, digging trenches, or lifting pallets. Similar to the Bobcat mini excavator, this vehicle can lift and tilt by the driver's controls.
Bobcat Mini Excavator: Compact Power
When viewing construction sites, one may notice the standard equipment like large diggers. A smaller vehicle, however, can be just as needed. A Bobcat mini excavator is an example of such equipment. It can lift heavy loads while fitting into small areas. This unit can dig and carry substantial amounts of dirt in its bucket. Both of these pieces of equipment are likely to be needed by a general engineering contractor during a project.
Many contractors actually own their own such equipment because of the usefulness of these vehicles. A concrete driveway cost may be less, for example, because of such powerful and efficient equipment. Ask your lead contractor if these compact vehicles are available for your project. From installing septic systems to demolition work, these vehicles can be invaluable.
Call Chuck any time. Or, use the form below to send a quick email. If you do not hear back from us within a day or two, please follow up by phone.
What Services Does Azzarello's offer?
henry
2019-04-25T17:50:22+00:00
We offer grading, backhoe, general engineering, dirt work, paving, underground utilities, patios, driveways, slabs, tractor work, dump trucks, water truck, cement, rock, sand, gravel, base rock, septic, electrical, gas lines, telephone, water lines, sewer lines, septic tanks, building pads, engineering, precast, concrete forms, foundations, roadways, storm drains, pounds, fire protection, fire sprinklers, demolition, concrete removal, concrete cutting, hauling, concrete finishing, ready mix, building consultant, dust control, rebar, site work, leach field, basements, cellars, shelters, storage shelters, water storage, post tension, irrigation, barns, pole  barns, metal buildings, green houses, grout, concrete pumping, low bed transport, sidewalks, berms, culverts, drainage, gutters, compaction, backhoe rental, blade work, excavation, bobcat, mini excavator, loader, scraper, drilling, auger, post hole, breaker hoe, trenching, slurry, concrete tools, concrete products, concrete stamps, concrete stains, concrete colors, concrete epoxies, sand blasting, jack hammer